Once of my client not provided the images for website and provide only Facebook links to download images from album. There is number of images to download so it make difficult to download image one by one. After digging i got a chrome extension which make work easier.
So in this post I will show you how to easily download Facebook photos albums even if you are not the owner of the Facebook account or page.
Download Album Google chrome extension.
I tried many tools but this one so far is the best Facebook album downloader.  You can Install FB DownAlbum Google chrome extension. Open the chrome and install extension.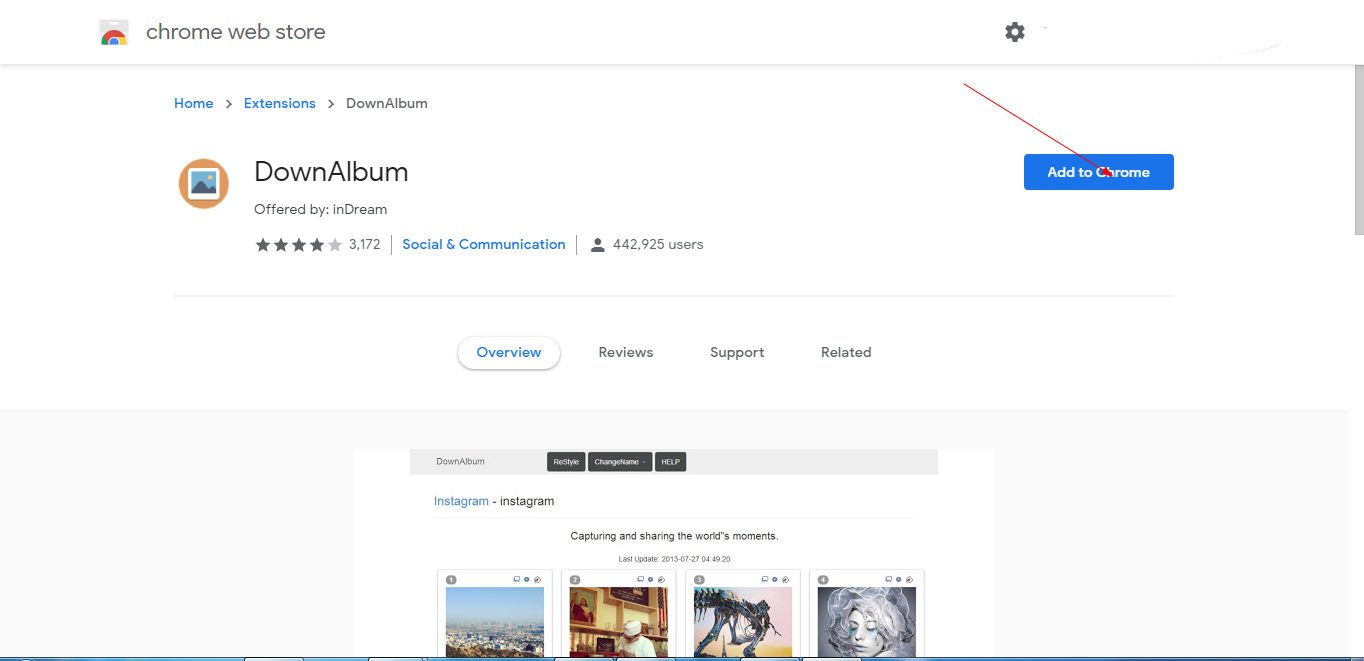 When you install the extension DownAlbum icon appear on bar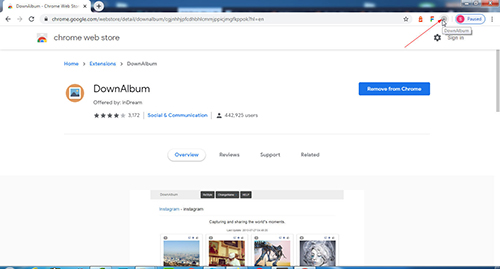 Go to the photo albums of the Facebook page. Then select any album in which you want to download entire photos in it and open it. Make sure you are logged on Facebook account. Now click the icon of DownAlbum a dropdown appear.  You can click the normal button. It start download all images.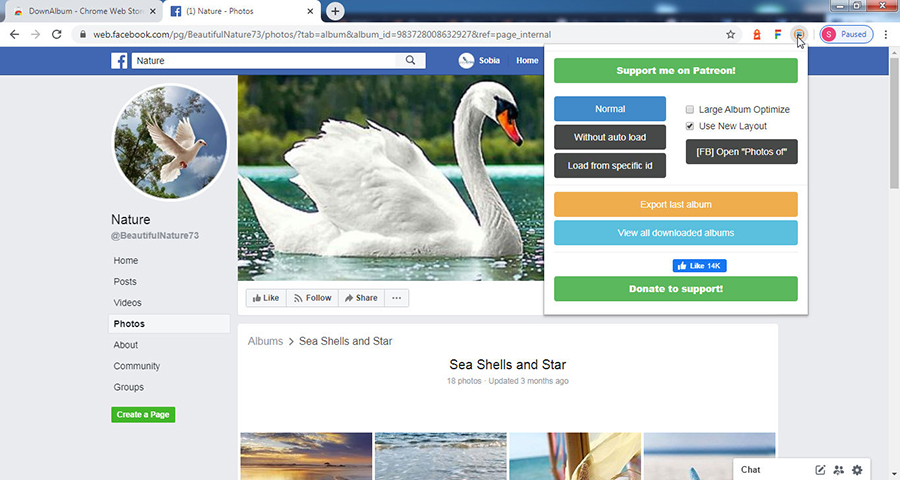 Once all the photos are downloaded a window will pop up with the instructions on how to save the photos. Follow the instructions and save the photos. Or right click > save as, popup will appear to select your desire location. Photos will be located in _files folder.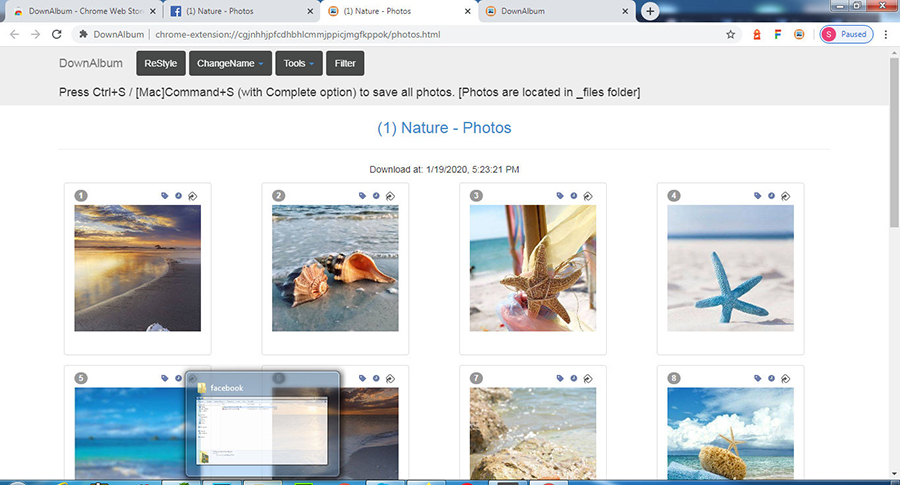 When you open folder it shows one html file and other one is image folder. Your desired images all are in that folder.